How often will I adjust my portfolio? See the recent allocation history below which includes the 2 allocations prior to our current allocation. The Current Allocation is available to subscribers only.

Most people do not have the time or experience necessary to successfully manage a 401(k) portfolio such as the IBM 401-k Plus Plan, especially given the large number of excellent and diverse investment choices. Even the professionals who define the various index funds avoid giving specific advice as to which index to own at what time. The principals of RAS Partners have been successfully making such allocation decisions since 1976 on behalf of our many clients. We believe the PowerIndex portfolio is the ideal solution to above average performance with below average risk. All you need to do is periodically change your allocation to be in line with the percentages we recommend. There is no uncertainly.
2 Most recent IBM 401-k PowerIndex Allocations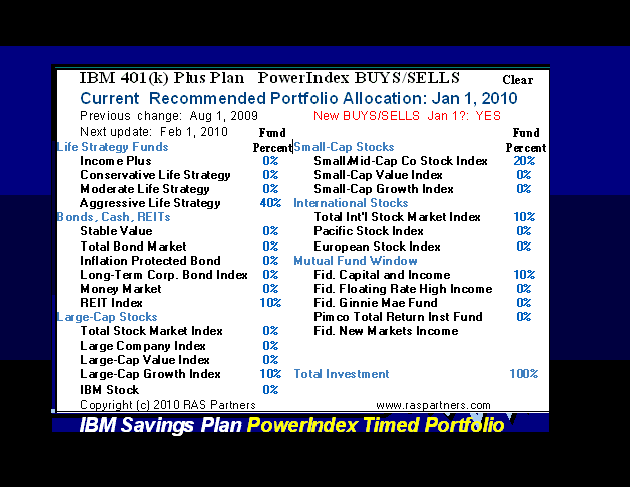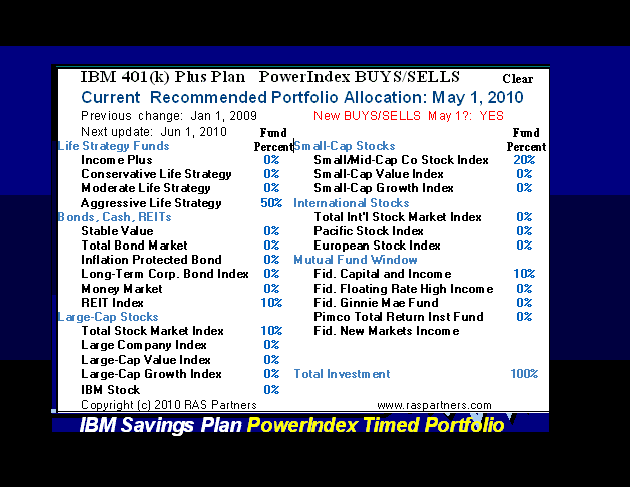 2 Most Recent Vanguard PowerIndex Allocations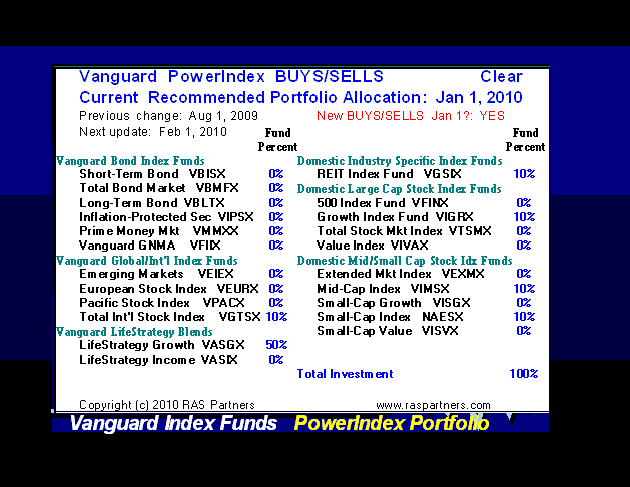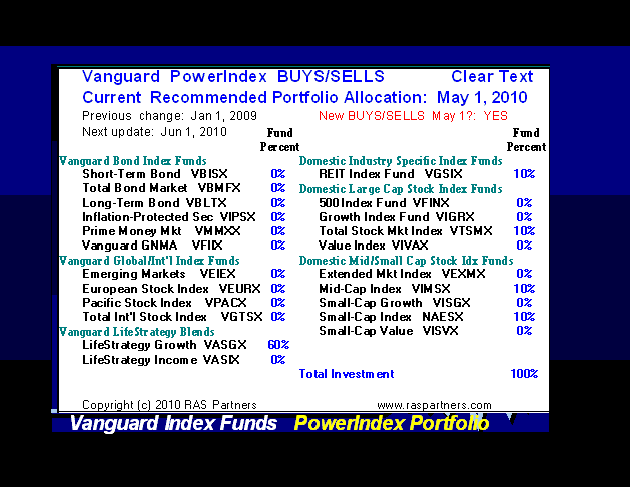 The cumulative performance results since 1993 of making the recommended PowerIndex Portfolio allocation changes are shown in the graphic below.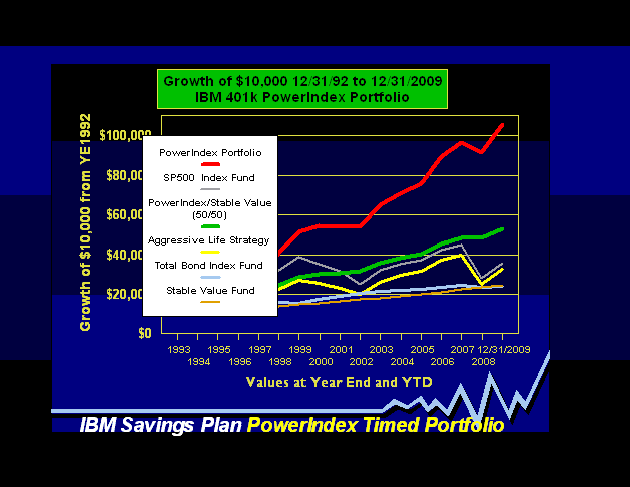 We believe that both Periodically Pruning a Portfolio and Planting Promising Prospects with Profitable Precision using the Proper Perspective on Past Performance will Provide Permanent Prosperity for the Persistent Practitioner.
Your 401-k Plan is at risk of poor performance unless you (1) avoid excessive diversification and (2) avoid excessive concentration in the wrong sectors. PowerIndex offers time-varying targeted diversification to achieve superior results with low risk.
Most prospective clients like to know the background of a company. On this page we describe our history and include comments about us from clients.